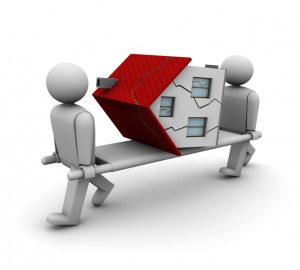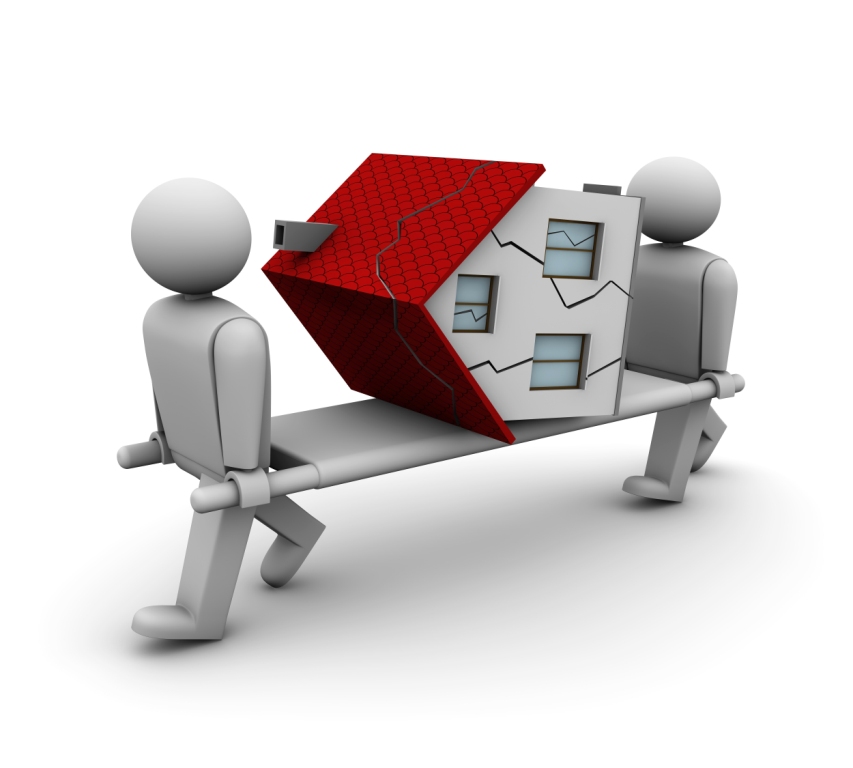 How to stop house repossession
There are several ways to stop house repossession before the lender takes your home. Here are some of these ways
1. Stop house repossession before it goes to court
 All mortgage lenders must follow due process before they repossess a property. This due process includes:
Telling you how much you owe on the outstanding mortgage
Considering a request from you to change the way you pay your mortgage
Responding to any offer of payment you make
Giving you reasons for turning down your offer of payment within 10 days
Giving you a reasonable amount of time to consider any proposal they make
Giving you 15 days' written warning if they plan to start court action
Telling you the date and time of a repossession hearing
Letting your council know within 5 days of getting notification of the date of the court hearing, in case you need to apply to the council as homeless
Stop House Repossession even if the lender has started court proceedings
 You can stop house repossession by reaching an agreement with your lender even if they have started court proceedings to repossess.
In order to do this, you will need to attend court and tell the judge about this agreement, unless the court has advised you otherwise.
the court hearing, in case you need to apply to the council as homeless
Finding a solution
Even if your mortgage lender starts a court action, you may still be able to reach an agreement with them.
You'll still need to attend court to tell the judge about the agreement unless the court tells you the hearing's been cancelled or postponed.
2. Stop house repossession by completing the defence form
 If your lender starts house repossession proceedings, the court will send you a defence form and guidance on how to fill it in.
You can stop house repossession by using the form to explain why you think the lender shouldn't repossess your home. You need to return it within 14 days.
The court will also send you:
Copies of the claim forms for possessing your home filled in by your lender
A court hearing date
The court's contact details
3. Stop house repossession by getting help with legal costs
If you are in danger of being repossessed and you cannot afford to pay for legal costs, there are still ways to help.
 Legal aid
Legal aide is a service for people who are on low income. If you are on low income and chose to use legal aide, this may be a good resource to prevent stop house repossession.
Free legal advice on the hearing day
 You may be entitled to free legal advice the day of your hearing in accordance with the Housing Possession Court Duty scheme. You should check whether you are eligible, as it could help stop house repossession.
The scheme runs in county courts in England and Wales. It provides you with a specialist adviser on the day of your hearing who can:
represent you
help you come to an arrangement with your mortgage lender to pay off your debts and stop house repossession
Contact your local council or the court where your case is being heard in order to learn about the scheme in your area.
4. Stop Repossession by delaying eviction
There is no guarantee you will be repossessed even if you lender takes you to court.
You can ask a judge to 'suspend the warrant for possession'. This means delaying the eviction or allowing you to stay in your home if you are able to make payments again.
A new hearing will be held, but the judge won't automatically agree to suspend the possession warrant – it depends on what happens in court.
If you want to get a warrant suspended, get advice immediately.
 Stop house repossession by applying for a suspension
 If you want to apply for a suspension, you should fill out the application notice and either send it or deliver it to the court.
5. Stop house repossession by appealing the judge's decision
Many people believe that once a judge has made a decision, the decision cannot be changed. However, this is not the case, and this is also true to stop house repossession.
You may be able to appeal if you think the judge made a mistake during your hearing. The best way to do this is to get legal advice so that you are able to make the best case towards addressing your concerns.
What can happen if you request an appeal?
 At the appeal, the judge can make a number of decisions including:
The original decision may stay the same
The judge may dismiss the previous decision or change it
The judge may order a new hearing
The judge can also decide who pays the legal costs of the appeal.
6. If you try to stop house repossession and it fails, there is still hope
If your house is repossessed, it is important that you speak with your local council in order to get help finding a new home.
In some cases, the council can even offer emergency accommodation or long-term housing. You will need to enquire with your local council and explain your situation because everyone's situation is different.
Stop house repossession before it is too late
In an ideal world, no one would experience financial problems or any of the other reasons that can result in property repossession. However, there is hope, and if you need to stop house repossession it is important to understand that there are options to support you in your situation.
If it is not possible to stop your house from being repossessed, it is important to realise that there is always the option to sell your property to stop house repossession.