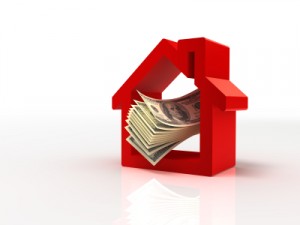 A fast property sale is something many people require for one reason or another. These reasons include moving abroad, inheriting a property, as well as marriage breakdown.
If you need a fast house sale, and the property you are selling needs renovating this can negatively impact the price you can achieve.
Cash buyers who buy property fast take into account all aspects of a property they are buying, and they will reduce their offer price based on the amount of money it will cost to put the property they are buying in good order.
Renovations to secure a fast property sale
Re-painting the interiors walls for a fast property sale
A new paint job can do wonders for a property, and these wonders can result in a fast property sale.
According to home improvement professionals, painting a property with neutral and cream colours will achieve the best results for a fast property sale. The reason for this is that neutral wall colours better allow potential buyers to more easily envision themselves living in the property.
Replacing the carpet and flooring for a fast property sale
The flooring in a property is a key factor to its overall appeal. For example, Worn and dirty floors can devalue a property – which is not ideal for a fast property sale.
The good news is that it is not that difficult or expensive to replace the flooring and carpeting of a property. Against, as with painting walls, it is best to stick to a neutral colors when flooring or carpeting a property you want to sell.
You can pick up good quality carpets from Carpet Right for £.2.99/M2. Carpets at this price are  inexpensive, and will ensure your property is presented in the best light possible for potential buyers. Always remember, the key to achieving the best price during a fast property sale is to give buyers as few reasons as possible to lower their offer.
Carpet Right also has good value vinyl flooring as cheap as £8.99/M2. Vinyl flooring is important in kitchens and bathrooms. So, be sure to use the correct flooring in the area of the house which you are working on.
Fast property sale by enhancing outdoor spaces
Curb appeal is an important factor when selling a property. If a buyer sees an unkempt garden or a fence in disrepair it can put them off from even viewing the property. So, it is important to be mindful of outdoor spaces for a fast property sale.

If you need a fast property sale and have outdoor space, it is important that the garden is tended, and nothing is left visibly in disrepair.

[widgets_on_pagesid="accomodation bookings"]

[widgets_on_pagesid="accomodation bookings"]